Summary
Click Cluster Report → Summary in the system menu to display the default summary report, as shown in Figure 6.1. The time period is set to Today, and the reports displayed are those that were selected during the previous login of the user.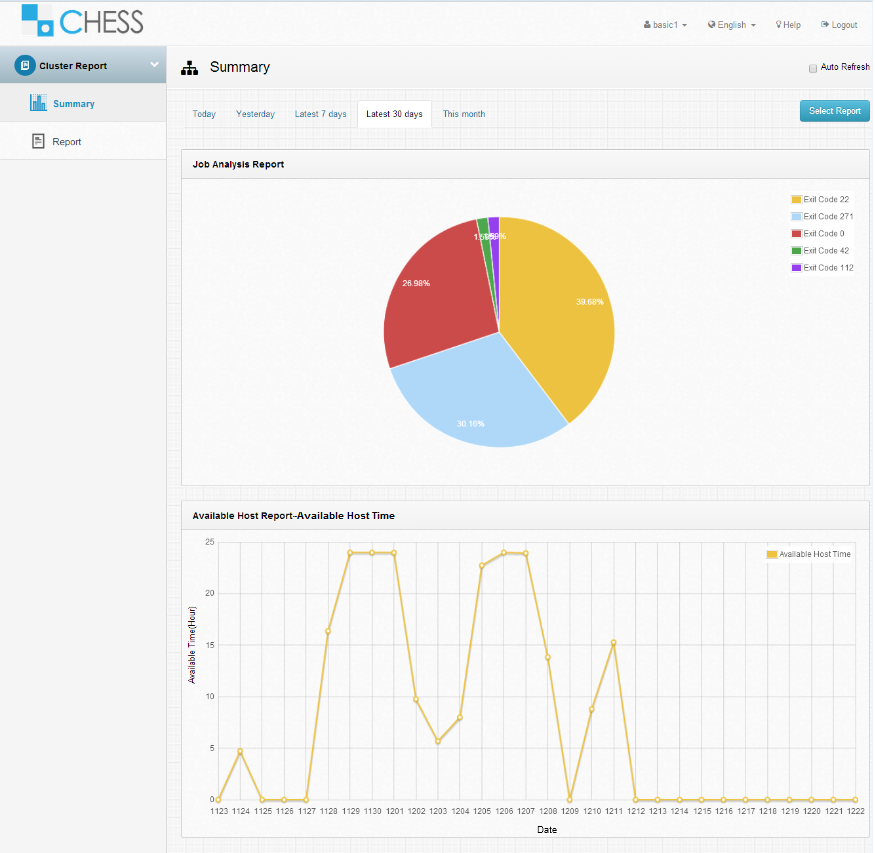 Figure 6.1: Cluster Report Summary
The reporting period can be selected with the time tab on the top. The user can select among Today, Yesterday, Latest 7 days, Latest 30 days and This month, as shown in Figure 6.2.

Figure 6.2: Select Time
Users can also select to view specific summary reports as needed. Click "Select Report" as shown in the figure above, and the system pops up the Select Report dialog box. It displays all reports not disabled in Report Configuration (other than Billing Report and License Report), and show the report options checked by the user during the previous login. This is shown in Figure 6.3.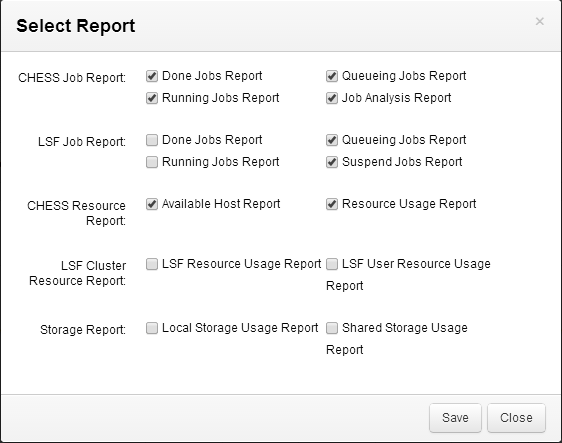 Figure 6.3: Select Report
Check the reports to be viewed in the Select Report dialog box, and click "Save" and "Close" . The Summary page then displays the checked summary reports.