Reservations
The set of reservations can be found in "Reservation" of "Job Scheduler". The name, time, period, nodes, and user list of each reservation are shown. See Figure 4.22 for an example.

Figure 4.22: Reservations
Reservation Chart
Click "Reservation Chart" on the top right corner to view reservations in a charts, as shown in Figure 4.23.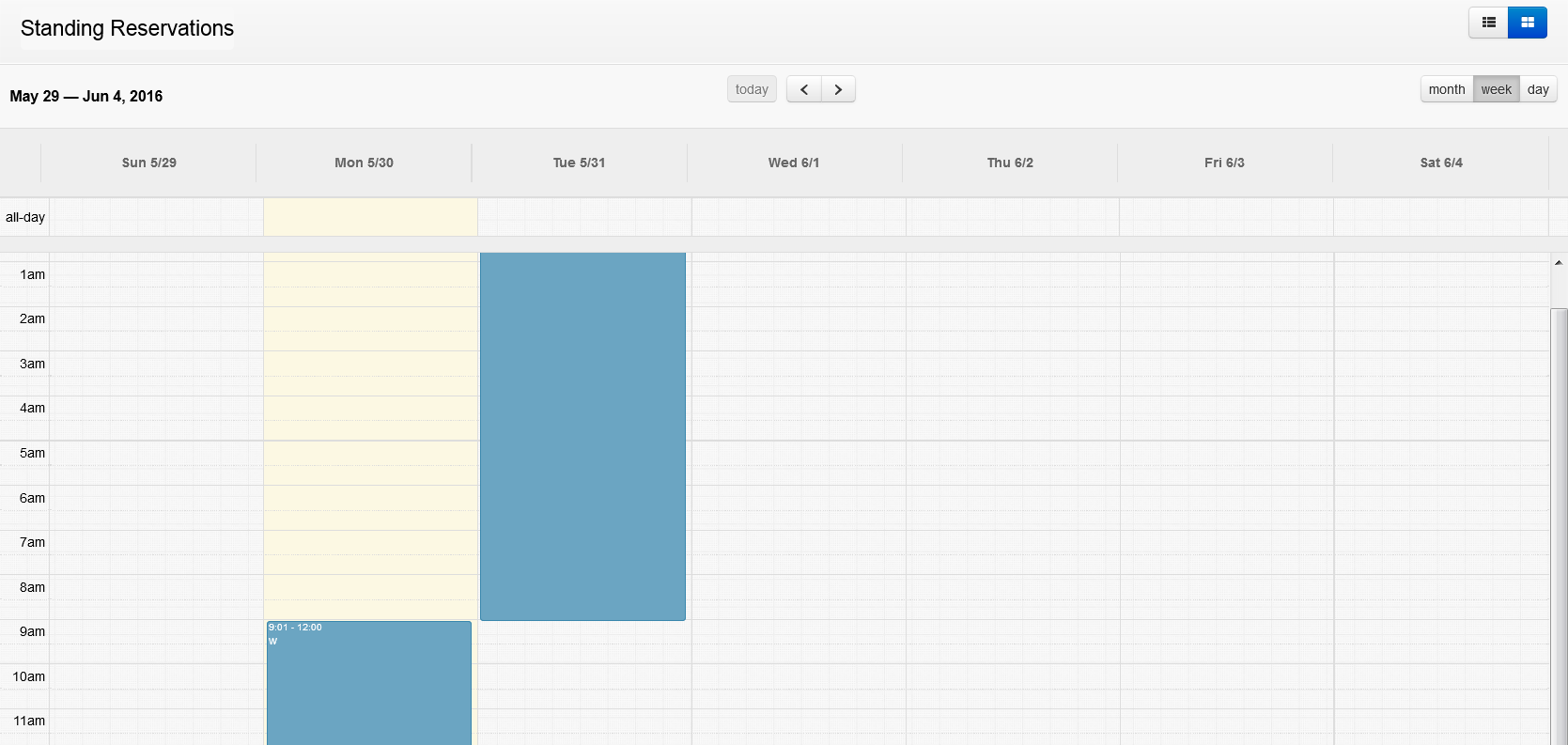 Figure 4.23: Reservation Chart
Details of a reservation can be shown by clicking its name. See Figure 4.24 for an example.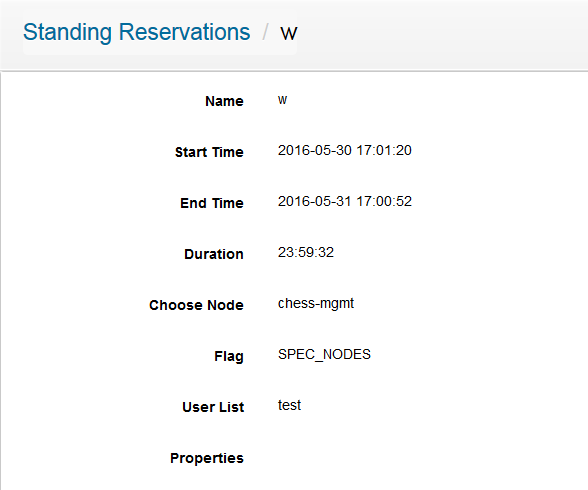 Figure 4.24: Reservation Details